DESTINATION
GREENLAND
SPORT
NAVIGATION & MOUNTAINEERING
"From Reykjavik to the ice cap : 700 nautical miles by sport catamaran, three glaciers and a summit."
A one-month expedition (August 2022) originating from Iceland to traverse the mountains of East Greenland, carried out by a crew in search of freedom and autonomy, combining mountaineering and navigation : this is the adventure of Tom, Nicolas, and their catamaran Sedna.
Who are they ?
Tom, originally from Grenoble, is an all-season mountaineering aficionado who has trained with the French Alpine Club.
Nicolas is a nautical enthusiast who adapts to many situations thanks to his prior experience, notably a pioneering maritime and mountain expedition around the Svalbard archipelago.
The two friends named their 5.5 meter long sailboat "Sedna", which helped them to cross from the northwest coast of Iceland to Greenland. During this adventure, this light sport catamaran became a symbol of exploration, adventure, and autonomy. Sedna allowed access to remote places, which without its use would have remained inaccessible to Tom and Nicolas. A low impact expedition, respectful of the environment, and inspiring because of its ambitious itinerary and especially because of its approach.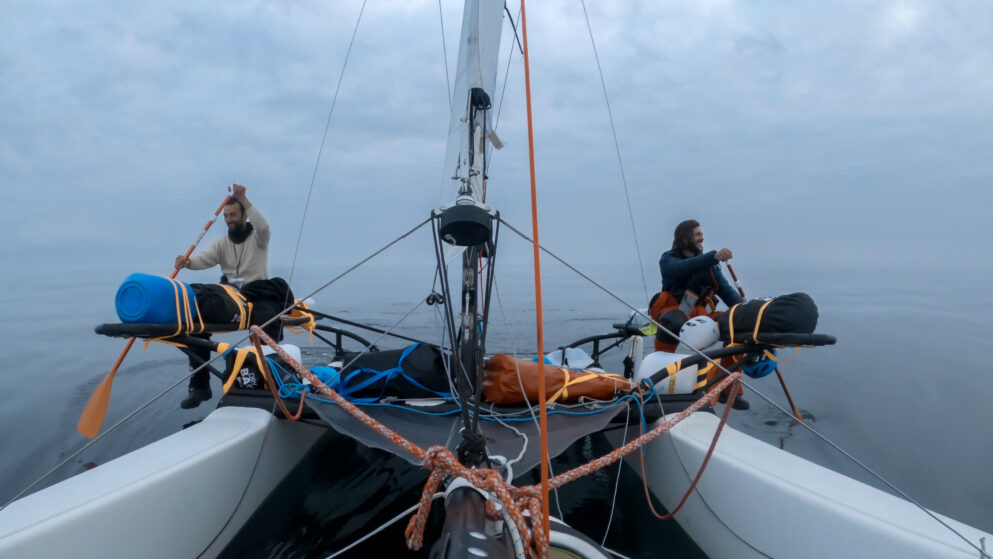 The expedition
In order to prepare for this expedition, Tom and Nicolas took up the challenge of transforming a second-hand sports catamaran into a vessel capable of transporting their 120kg of equipment, while being able to navigate on the high seas and the fjords. A means of transportation that combines lightness, manoeuvrability, and safety. They were inspired by methods used by those who had already undertaken this type of adventure, but also made innovations on their side, making sure that they put systems in place that could be easily repaired if necessary.
Once they were fully equipped, Tom and Nicolas left Reykjavik on August 3, 2022, aboard Sedna. They sailed along the Icelandic coast for 3 days, before heading towards the east coast of Greenland, from which they were separated by a distance of 200 nautical miles. It took them 2 days on the high seas to reach land, after two sleepless nights that were beginning to take their toll.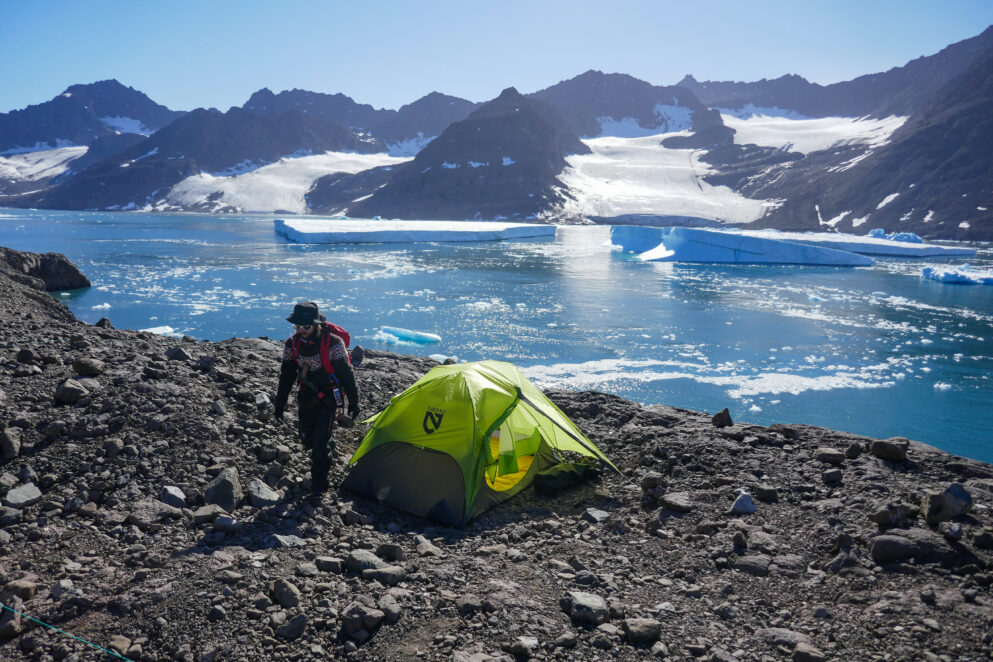 When they got there, our adventurers spent two weeks exploring the vast stretches of Greenland's east coast. They were able to tackle all types of terrain climbing glaciers, peaks, ridges, and rocky routes in order to imagine routes, design itineraries, meet obstacles, and overcome them.
During the multi-day expeditions in the mountains, Sedna stayed on the beaches with the crew's provisions on board. Afterwards, the catamaran escorted them through the fjords.
'It is, in a way, about expanding the spirit of the Alpine style.'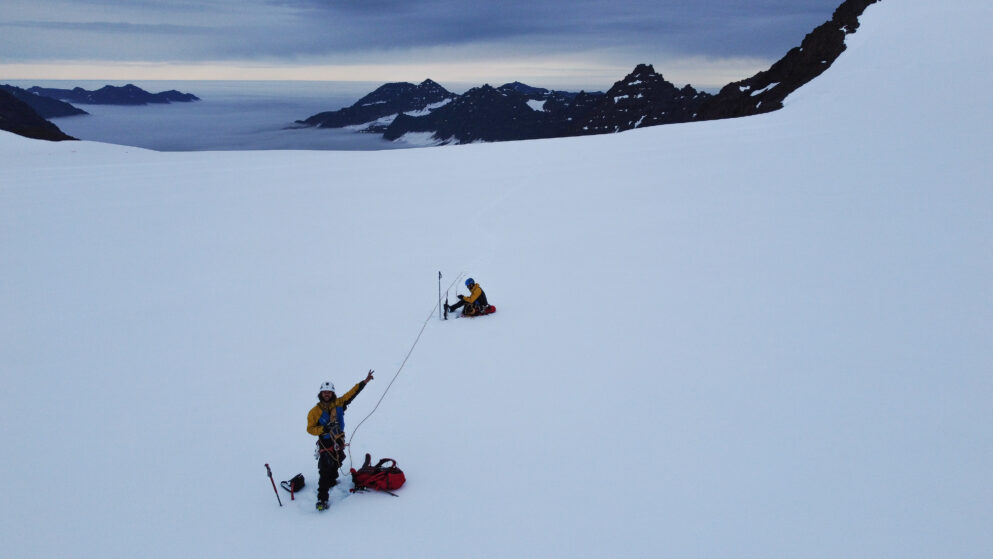 'This form of uncertainty is what turns the journey into an adventure.'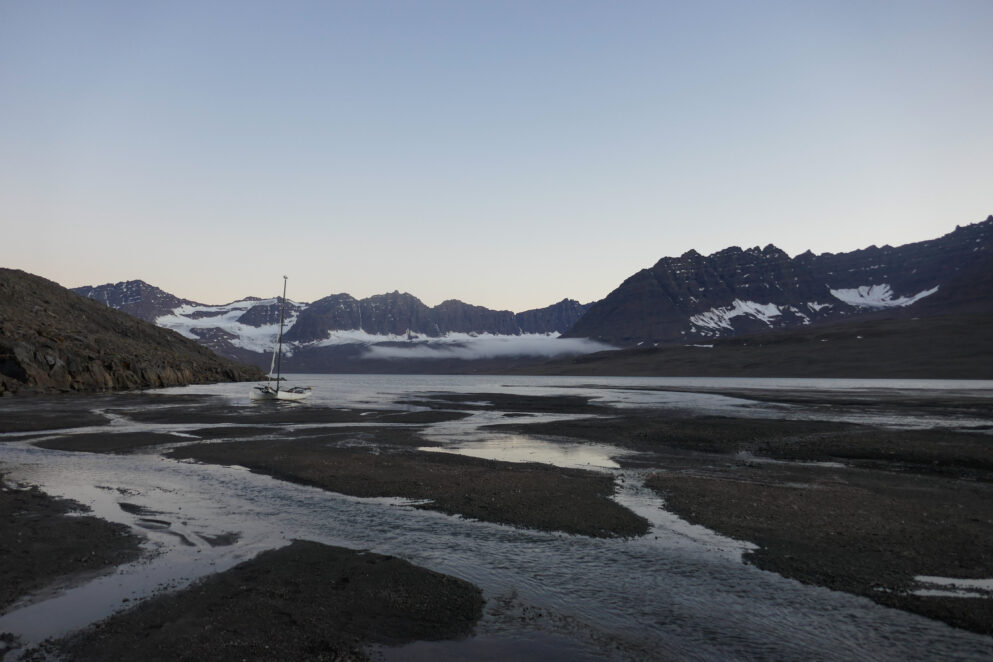 At the end of August, Tom and Nicolas started their 3-day return trip on the high seas to Iceland, accompanied by whales along the way.
A real exploration project
'Without looking for achievement, precise objectives, or detailed itineraries. An exploratory, curious, and humble approach to alpinism, with a longer time frame for a journey that adapts, each day, to the way the wind blows.'